Environmental and Other Agency Information
Due to designation of National Trails Highway (Route 66) as a registered historic highway, non-traditional designs are being developed that satisfy the unique cultural and biological requirements for this area. The design used for two bridges in 2017 (shown below) will help guide future replacements and assist in streamlining the process.
2017 Bridges: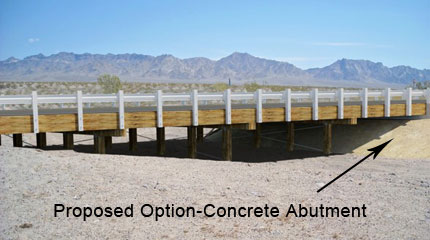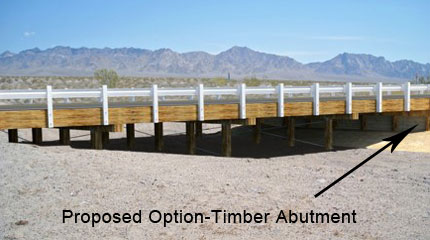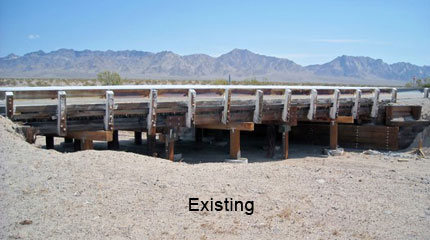 A programmatic agreement with the State Office of Historic Preservation is under review and will be the guiding document used for ensuring the historic context of National Trails Highway is preserved as much as possible as these bridges are replaced and modern standards incorporated.
The following are some active environmental documents in process:
BLM Route 66 Corridor Management Plan
The Department of Public Works is coordinating closely with the Bureau of Land Management (BLM) on their Corridor Management plan and providing input on various webinars as the plan develops. Please visit the BLMs webpage for this plan.

Additional Information
Brendon Biggs, Deputy Director – Operations
Department of Public Works
bbiggs@dpw.sbcounty.gov or (909) 387-8040