New
Recycling Requirements
from Senate Bill 1383
What are the New Organics Recycling Requirements (SB 1383)?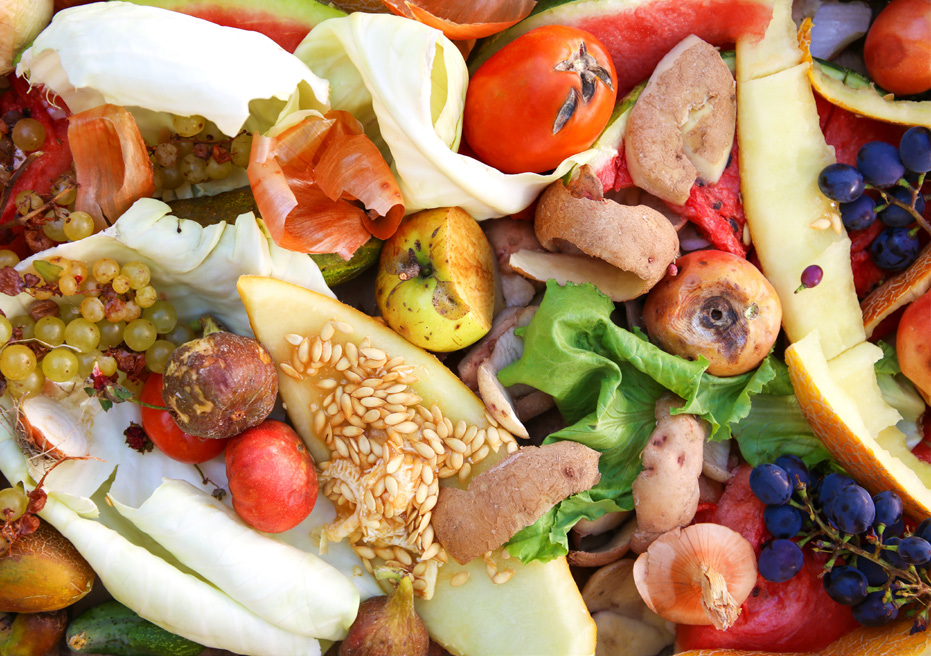 Signed into law by Governor Brown in 2016, SB 1383 requires the State to reduce short-lived climate pollution emissions by at least 40% (below 2013 levels) by 2030. This affects everyone in California, mainly by changing the way our trash is collected.
SB 1383 has set a target of diverting 75% of our organic waste from landfills where it would otherwise generate methane, a powerful greenhouse gas, as it decomposes. To meet this target, all jurisdictions in California must provide organic waste collection services to all residents and businesses beginning in 2022. To learn more about SB 1383, visit the CalRecycle SB 1383 webpage.
How will the County benefit from organic waste recycling?
Cleaner Air

This program will divert organic waste from landfills where it would otherwise decompose and release air pollutants such as methane. Methane is a powerful greenhouse gas that contributes to an increase in concentration of smog and health issues such as asthma.

Healthy Soil

Organic waste is recyclable through composting and mulching which creates a valuable resource – healthy soil!

Clean Energy

State-of-the-art facilities are turning organic waste into renewable natural gas used for transportation fuel, electricity, and heating appliances.

Reduce Dependency on Landfills

Currently, organic waste makes up half of what Californians dump in landfills. Diverting this waste will help extend the life of the landfills.
What is Organic Waste?
Food Waste

Cooked and raw food waste, such as uneaten vegetables, fruits, meats, dairy, bones, baked goods, etc.

Garden Waste

Grass clippings, small branches, leaves, cut flowers and garden trimmings.

Food-Soiled Paper

Used napkins, coffee filters, greasy pizza boxes, uncoated used paper plates and cups, etc.

Paper Products

Clean and dry: Printer paper, corrugated boxes, cartons, tissue paper, packing paper, newspaper.

Untreated Wood

Wood chips and clean wood (no paint, no stain, etc.)
Who will be Affected by SB 1383?
Beginning in 2022, San Bernardino County will be required to make changes to how trash is collected from most of its unincorporated residents and businesses. Additionally, some commercial customers will need to recover and donate edible food to food recovery organizations where the food will be redistributed to feed people in need. County officials are working closely with the State and local haulers to determine exactly what the changes will be and what unincorporated residents and businesses subject to the County's solid waste authority will be required to do in order to comply with this new law.
San Bernardino County Solid Waste Management Division is dedicated to keeping the unincorporated community informed about this new State law and plans to work with the County's haulers to share more information as more details are known.
If you would like to receive updates about SB 1383 collection programs in the unincorporated area (subject to the County's solid waste authority) directly to your email, sign up for email updates by clicking the link below.
Resources
Below are additional resources.
Have Questions?
We understand that many people will have questions about how this new State law affects them. While we are still in the process of determining how San Bernardino County will comply with this law in the unincorporated area subject to the County's solid waste authority, we welcome you to share your questions with our County Recycling Specialists using the contact form below.
You may also contact our staff directly at (909) 386-8701.