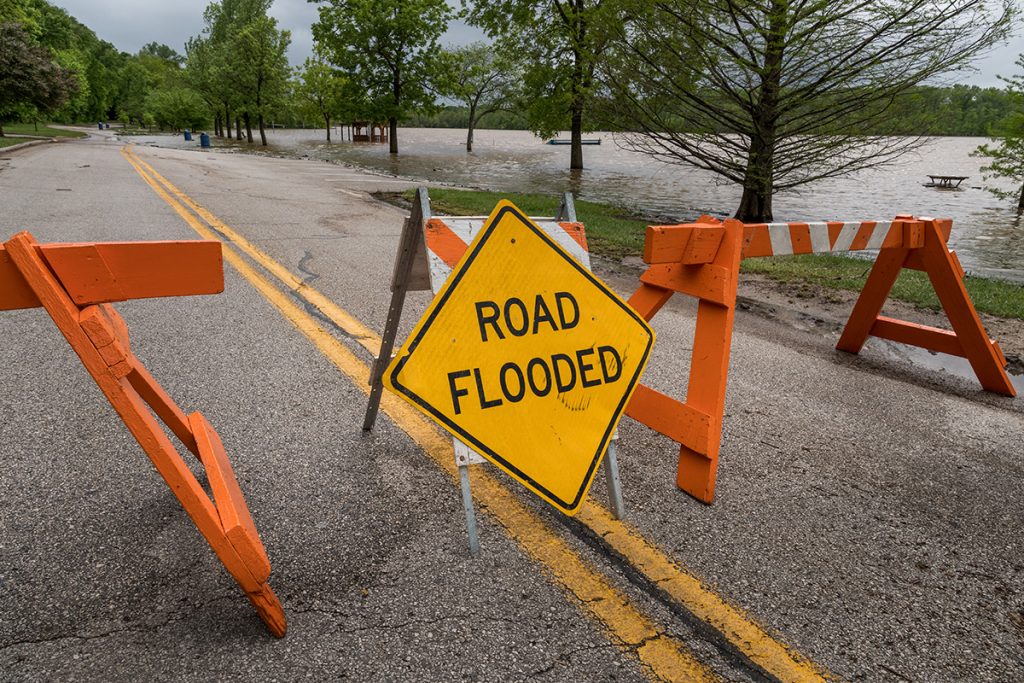 The Flood Control functions are handled through the San Bernardino County Flood Control District under State legislation enacted in 1939.
The District has developed a very extensive system of facilities, including dams, conservation basins, channels, and storm drains. The purpose of these facilities is to intercept and convey flood flows through and away from the major developed areas of the County.
The primary functions are:
Flood protection on major streams.
Water conservation.
Storm drain construction.
Residents are advised to stay clear of flood control debris basins and channels. Persons can be swept away by a surge of water run off, mudflow, or debris flow. These areas are also dangerous when it is not raining as persons may become trapped in mud and debris by venturing onto what may appear to be stable soil. Do not drive where water is over the road as flood waters can rise rapidly and sweep a car and its occupants away.
What to do in case of a flood (pdf)
What to do in case of flood – Spanish Version
Sandbag/Sand Availability List
Real-Time Weather Conditions and Rainfall Information
Flood Control System Number Index
Flood After Fire Fact Sheet – English
Flood After Fire Fact Sheet – Spanish
Flood After Fire Infographic – English
Flood After Fire Infographic – Spanish
National Flood Insurance Program
Debris and Erosion Control Brochure
Districts No Trespassing Ordinance 12-02
Districts No Parking Ordinance 12-03
Report Flood/Road Problems
If this is an emergency dial 911
Monday through Friday, 8 am to 5 pm: (909)387-8063
After hours contact the Comm Center: (909)356-3805

If you would like us to treat your complaint confidentially, we will respect your request, but still have the option to contact you for further information and/or to update you with the status of your request. If you wish to remain anonymous, comments cannot be fully investigated due to lack of ability for clarification of comments (if needed) but will be investigated as much as possible with details provided. Thank you.
Report a Road Problem
Report a Flood Problem
Turn Around Don't Drown Video

For snow related information:
Snow Removal
URGENT FLOOD EMERGENCY NOTICES
Grass Valley and Slide Fire
Grass Valley and Slide Fire Areas:
English | Spanish
Grass Valley and Slide Areas Warning:
English | Spanish
Miscellaneous Fire Information
Sawtooth Fire Maps